Events sponsored by Decoding Dyslexia CA (DDCA) are indicated on the events calendar.  Local events held by other organizations may also be listed that may be of interest to our members. DDCA does not endorse any specific program or company.
Aug
4
Fri
Orton‐Gillingham Approach: A Teacher/Tutor/Parent Workshop for Dyslexia and Literacy Instruction
Event: 15‐hour Workshop on the Orton‐Gillingham Approach
Instructor: Nancy Redding, M.Ed., FIT/AOGPE, CDT/IDA Location: 365 1st St., Los Altos, CA, 94022
Dates and Times: August 4 and 5, 2017; 8:30am to 5:00pm daily Registration Deadline: July 20, 2017
Cost and Registration Info: $285 per person, payable to Meyers Learning Center, P.O. Box 428, Redwood Estates, CA 95044
What's Included: Materials, professional/engaging instruction, Certificate of Completion from Orton‐Gillingham Academy ("Subscriber" level), coffee/tea, refreshments
This introductory course will familiarize participants with the signs and symptoms of dyslexia, as well as the tenets of the Orton‐Gillingham approach to literacy instruction. It meets the requirements of the Subscriber Course of the Academy. Topics will include:
Neurological basis of dyslexia and reading disorders
Efficacy of structured, sequential, multisensory literacy instruction The foundations and history of the Orton‐Gillingham Approach
Phonological and phonemic awareness
Stages of Reading and Spelling Development
The design and rational of the OG lesson plan
Case studies and sample lessons
History and Structure of English Language
About Meyers Learning Center:
Meyers Learning Center offers private tutoring to a diverse student population, from elementary to adult‐age students. Our experienced, reliable, and caring educators individualize their teaching to each student's needs. Tutoring occurs at our downtown Los Altos learning center, in students' homes, at another convenient location (e.g., school or library), or online. In addition, we provide workshops, school programs, and presentations to community audiences.
Nancy Redding, M.Ed., is a Fellow‐in‐Training with AOGPE. She has 40 years of experience with OG, both in tutoring students of all ages, and in conducting teacher training. She has worked as a learning specialist at the elementary, high school, and college levels. Nancy is the co‐author along with Marcia Henry, of Patterns for Success, an OG based reading and spelling program designed as a supplement to OG instruction. She has presented at many workshops and conference and has been active in International Dyslexia Association, both on the local and national levels.
*This special workshop is open to the community!
Download flyer HERE
Oct
7
Sat
NorCal IDA Event: "The Science of Teaching Reading: What Students with Dyslexia Need to Learn and Why" with Margie Gillis

@ Children's Health Council, Palo Alto
Oct 7 @ 9:00 am – 3:00 pm
Learn about engaging and effective strategies for teaching all readers
Learn how you can impact policy around reading instruction
Great for teachers, specialists, parents and administrators
There is a science to teaching reading and students with dyslexia need teachers who have that knowledge and experience applying it. Participants will learn engaging techniques for teaching a Structured Literacy approach – a method of instruction that teaches the structure of language while using key pedagogical principles to ensure that students master what they're learning.
Dr. Margie Gillis is the president of Literacy How, Inc. She founded it in 2009 to provide professional opportunities for teachers on how best to implement research-based reading practices in the classroom. She is the co-founder and former president of Smart Kids with Learning Disabilities.
Oct
20
Sat
Dyslexia Symposium

@ Empire College
Oct 20 @ 9:00 am – 3:00 pm
Please join co-founders Dr. Kelli Sandman-Hurley and Tracy Block-Zaretsky of Dyslexia Training Institute and Decoding Dyslexia CA for a one day Dyslexia Symposium.  Kelli and Tracy are the developers of the "Dyslexia for a Day" simulation kit.  Attendees will participate in a simulation followed by a discussion on AB 1369 and the new California Dyslexia Guidelines.  Kelli and Tracy will be discussing what dyslexia is, its neurobiological origin, structured literacy and appropriate accommodations for students with dyslexia.  Kelli was the key dyslexia expert  that testified in support of AB 1369.  In a powerful TEDEd video Dr. Kelli Sandman-Hurley urges us to think again about dyslexic brain function and to celebrate the neurodiversity of the human brain.
About our speakers: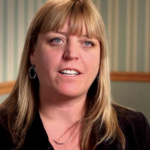 Kelli Sandman-Hurley, Ed.D. is an author, TEDEd presenter and co-founder of the Dyslexia Training Institute. She received her doctorate in literacy with a specialization in reading and dyslexia from San Diego State University and the University of San Diego. She is also completing her TESOL certification. Dr. Kelli is a certified special education advocate assisting parents and children through the Individual Education Plan (IEP) and 504 Plan process. She has training in mediation and also serves as an expert witness in the area of dyslexia. Dr. Kelli is trained in Structured Word Inquiry, the Orton-Gillingham approach, Lindamood-Bell, RAVE-O and Read Naturally. Dr. Kelli is a Past-President of the San Diego Branch of the International Dyslexia Association. She is a dyslexia consultant working with schools to improve services offered to students with dyslexia and training teachers. She co-created and produced "Dyslexia for a Day: A Simulation of Dyslexia," and she is a frequent speaker at conferences. She is the author of the well-received book, Dyslexia Advocate! How to Advocate for a Child with Dyslexia within the Public Education System.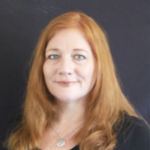 Tracy Block-Zaretsky is the co-founder of the Dyslexia Training Institute. She has provided remediation for children and adults with dyslexia for the past 20 years and has developed and taught workplace and family literacy program. She is a certified Special Education advocate assisting parents and children through the Individual Education Plan (IEP) and 504Plan process. She is a past President of the San Diego Branch of the International Dyslexia Association.Tracy has training in Structured Word Inquiry, the Orton-Gillingham approach, Lindamood-Bell programs, Read Naturally and a variety of reading and writing assessments. She co-created and produced, "Dyslexia for a Day: A Simulation of Dyslexia," and has provided professional development for educators and training for parents at numerous conferences, private on-site trainings and online courses and webinars. Tracy is also a parent of a child with dyslexia, dysgraphia, ADD and Executive Function Disorder.