Events sponsored by Decoding Dyslexia CA (DDCA) are indicated on the events calendar.  Local events held by other organizations may also be listed that may be of interest to our members. DDCA does not endorse any specific program or company.
Oct
9
Mon
Dyslexia & Phonological Processing 101

@ Online Event
Oct 9 @ 12:00 am – Oct 15 @ 11:45 pm
Parents, Advocates and Teachers – join us for a FREE one-hour introductory webinar on Dyslexia and Phonological Processing with an emphasis on one of the most widely used and popular assessments for reading-related phonological processing skills –
the Comprehensive Test of Phonological Processing (CTOPP-2).
---
This pre-recorded webinar will be presented by international dyslexia expert Dr. Richard Wagner, Ph.D., Principal Investigator of NICHD Florida Learning Disabilities Research Center, Associate Director, Florida Center for Reading Research and Co-Author of the CTOPP-2.  Dr. Wagner is also a member of the CA Department of Education's Dyslexia Work Group that are producing statewide dyslexia guidelines to be released in August.
This webinar is intended for parents, guardians, teachers and advocates.
Participants must pre-register for this free 1 hour webinar.
Webinar will only be available for viewing during the following specified times:
October 9th at 8:00 a.m. (PDT) through October 15th at 11:00p.m. (PDT)
On October 8th, you will receive an email with the link and a password to access the webinar.
Click HERE to download the flyer.
Sponsored By: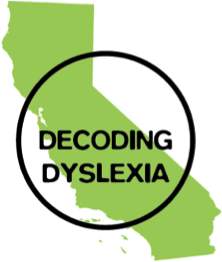 Decoding Dyslexia CA is a grassroots movement driven by California families, educators and professionals concerned with the limited access to educational interventions for dyslexia and other language-based learning disabilities within our public schools.  We aim to raise dyslexia awareness, empower families to support their children, and inform policymakers on best practices to identify, remediate, and support students with dyslexia in CA public schools.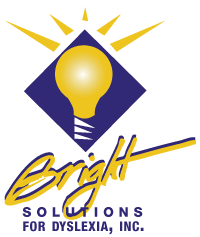 Susan Barton is the founder of Bright Solutions for Dyslexia and is recognized internationally as an expert in dyslexia.  She is in the Hall of Honor at the headquarters of the Internaitonal Dyslexia Association.  Her goal is to help parents, teachers, and others understand dyslexia so they can provide the appropriate help for dyslexics.  
Sep
22
Sat
IEP Clinic – Help with Your Child's IEP

@ California State University, East Bay Concord Campus
Sep 22 @ 1:00 pm – 4:00 pm
The Northern California/ East Bay LDA affiliate is excited to work with our sponsors, California State University East Bay Department of Educational Psychology and Decoding Dyslexia CA, for our fourth IEP Clinic! This will be our second clinic held at the Concord campus of CSUEB.
Join Michael Rosenberg, M.A., and our entire Northern California/East Bay Learning Disabilities Association (NCEB LDA) team for a FREE IEP clinic. There will be an overview on IEPs and help for your child's IEP.
Michael Rosenberg will address what an IEP entails and how to interpret the information. Furthermore, Rosenberg will address specific questions related to your child's IEP and address concerns. Some of the areas that will be covered by Rosenberg are the following:
Timelines & Assessments
Assessment Plans
Classroom Accommodations/Modifications
IEP Agenda
IEP Goals
Collaboration
LRE
Related Services
A CD will be provided with information related to Parents Rights under IDEA and Assessmento to Transportation.
We hope you will join our IEP clinic to better assist your child's IEP and to grasp a better understanding of your child's IEP.
***Reminder: Admission is FREE
We strongly suggest you RSVP to this event by September 7th in order to help us prepare. Registrations are on a first come first served basis. Spaces may fill quickly.
Speaker Bio:
Michael Rosenberg, M.A. —
Training and Advocacy Chair, NCEB LDA
As former Executive Director of Area Board 3 on Developmental Disabilities, Michael provided advocacy services for more than 1.6 million people, training opportunities to the community, and represented parents who have children in special education as well as families and adults' service by the regional center system. He has helped countless numbers of families achieve success by being an advocate and negotiator, as well as lecturing in the areas of education, community, family support and legislation. Michael has spent more than two decades assisting families.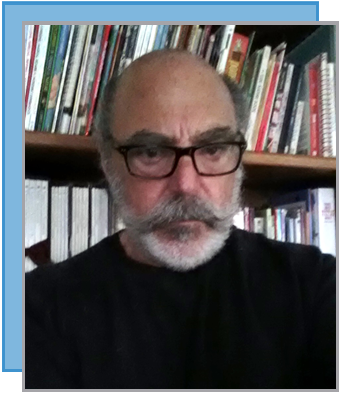 Oct
20
Sat
Dyslexia Symposium

@ Empire College
Oct 20 @ 9:00 am – 3:00 pm
Please join co-founders Dr. Kelli Sandman-Hurley and Tracy Block-Zaretsky of Dyslexia Training Institute and Decoding Dyslexia CA for a one day Dyslexia Symposium.  Kelli and Tracy are the developers of the "Dyslexia for a Day" simulation kit.  Attendees will participate in a simulation followed by a discussion on AB 1369 and the new California Dyslexia Guidelines.  Kelli and Tracy will be discussing what dyslexia is, its neurobiological origin, structured literacy and appropriate accommodations for students with dyslexia.  Kelli was the key dyslexia expert  that testified in support of AB 1369.  In a powerful TEDEd video Dr. Kelli Sandman-Hurley urges us to think again about dyslexic brain function and to celebrate the neurodiversity of the human brain.
About our speakers:
Kelli Sandman-Hurley, Ed.D. is an author, TEDEd presenter and co-founder of the Dyslexia Training Institute. She received her doctorate in literacy with a specialization in reading and dyslexia from San Diego State University and the University of San Diego. She is also completing her TESOL certification. Dr. Kelli is a certified special education advocate assisting parents and children through the Individual Education Plan (IEP) and 504 Plan process. She has training in mediation and also serves as an expert witness in the area of dyslexia. Dr. Kelli is trained in Structured Word Inquiry, the Orton-Gillingham approach, Lindamood-Bell, RAVE-O and Read Naturally. Dr. Kelli is a Past-President of the San Diego Branch of the International Dyslexia Association. She is a dyslexia consultant working with schools to improve services offered to students with dyslexia and training teachers. She co-created and produced "Dyslexia for a Day: A Simulation of Dyslexia," and she is a frequent speaker at conferences. She is the author of the well-received book, Dyslexia Advocate! How to Advocate for a Child with Dyslexia within the Public Education System.
Tracy Block-Zaretsky is the co-founder of the Dyslexia Training Institute. She has provided remediation for children and adults with dyslexia for the past 20 years and has developed and taught workplace and family literacy program. She is a certified Special Education advocate assisting parents and children through the Individual Education Plan (IEP) and 504Plan process. She is a past President of the San Diego Branch of the International Dyslexia Association.Tracy has training in Structured Word Inquiry, the Orton-Gillingham approach, Lindamood-Bell programs, Read Naturally and a variety of reading and writing assessments. She co-created and produced, "Dyslexia for a Day: A Simulation of Dyslexia," and has provided professional development for educators and training for parents at numerous conferences, private on-site trainings and online courses and webinars. Tracy is also a parent of a child with dyslexia, dysgraphia, ADD and Executive Function Disorder.