Events sponsored by Decoding Dyslexia CA (DDCA) are indicated on the events calendar.  Local events held by other organizations may also be listed that may be of interest to our members. DDCA does not endorse any specific program or company.
May
13
Sat
FREE – Making Math Real Seminar!

@ The Oakland Center In the Trans Pacific Centre building
May 13 @ 9:00 am – 12:00 pm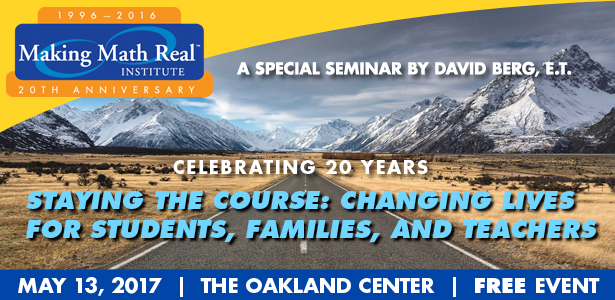 Parents and educators are invited to this dynamic and innovative free seminar presented by David Berg, educational therapist and founder/director of the Making Math Real Institute. The focus of this free seminar will be on the distinction between the current trends and programs in math classrooms and the connections to research and practice that are the basis of MMR that provide life-changing confidence and success for all students.
Experiencing pervasive confusion and failure can break the spirit of students of all ages. Feelings of anxiety, despair, and defeat can create wounding that lasts a lifetime, limiting growth, development, confidence, and future choices in life. It is the direct experience of the MMRI that ALL students can be successful in math. It is also the direct experience of the MMRI that when students of any age experience authentic success, inaccurate messages of failure are replaced with the confidence and knowledge that they, too, are smart and capable. As students develop confidence, not only do their lives change, so, too, do their families'. To help our children/students be successful in math, it is critical we understand and apply the research basis that supports how the brain does math and how students learn.
Why is my child/student so confused?
Why is my child/student losing confidence in math?
Why is my child/student becoming anxious about math?
Why is it so hard for me to help my child/student in math? 
What is the actual research that supports math success?
Come to this free seminar for the answers to these questions and to learn how MMR can changes lives.  We look forward to seeing you there.
CLICK HERE TO DOWNLOAD THE EVENT FLYER TO SHARE WITH FRIENDS & COLLEAGUES
DATE: Saturday, May 13, 2017
TIME: 9am-12pm
COST: FREE! Everyone must advance-register here. Space is limited & registration is first-come, first-served.
HOW TO REGISTER WITH MAKING MATH REAL: This special event is free and open to the public, but advance registration is mandatory. There will be NO on-site registration on the day of the event. Please advance-register here in order to reserve your space at the Free Seminar.
LOCATION:
The Oakland Center In the Trans Pacific Centre building
1000 Broadway, Suite 109
Oakland, CA 94607
DIRECTIONS & PARKING:
Please visit: www.makingmathreal.org/calendar/institute-locations
There is no childcare for this event.
Oct
20
Sat
Dyslexia and AB 1369

@ Ed Roberts Campus
Oct 20 @ 10:00 am – 3:30 pm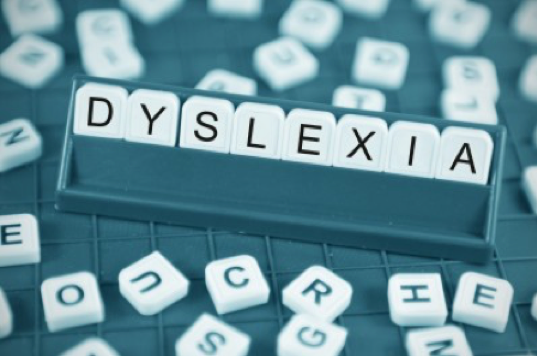 Register now as this event will sell out! Please join IDA NorCal and our co-sponsors Decoding Dyslexia CA and Learning Ally for an interactive and engaging panel discussion with dyslexia experts, former members of the CDE Dyslexia Guidelines workgroup, teachers and school administrators as we discuss how to implement AB 1369 best practices in improving outcomes for our students with dyslexia. Learn about real examples of how school districts are making a difference and discuss the challenges ahead as we join together to address this important topic. Event will include an opportunity to participate in an Experience Dyslexia® simulation. In addition, the event will feature booths and exhibitors with information on assistive technology and local dyslexia resources.
This event is intended for school administrators, educators, parents/guardians and other interested community members.
Please click here for the event schedule.
Please click here for the event flyer.
Please click here to register for the event.
The panelists for the event are as follows:
Wendi Aghily, Ed.D., Director of Special Education, Mt. Diablo USD/SELPA
Kathy Futterman, Ed.D., Adjunct Faculty CSU East Bay, Educational Specialist Mt. Diablo USD, CDE Dyslexia Guidelines Work Group Member, Dyslexia Consultant Decoding Dyslexia CA
Tobie Meyer, State Director Decoding Dyslexia CA, CDE Dyslexia Guidelines Work Group Member
Monina Salazar, Assistant Principal Parkside Intermediate School, San Bruno Park School District, Former District Teacher on Special Assignment – Literacy Intervention Instructional Coach San Ramon Valley USD
John Santonastaso, Brier Elementary First Grade Teacher, Fremont USD,International Dyslexia Association NorCal Vice President
Amy Bull, Vintage Hills Elementary School Kindergarten Teacher, Pleasanton USD, AppRISE Pilot Program Participant (dyslexia screener app)
---