Events sponsored by Decoding Dyslexia CA (DDCA) are indicated on the events calendar.  Local events held by other organizations may also be listed that may be of interest to our members. DDCA does not endorse any specific program or company.
Sep
20
Thu
Structured Word Inquiry

@ Marina Village Conference Center
Sep 20 @ 9:00 am – Sep 21 @ 3:30 pm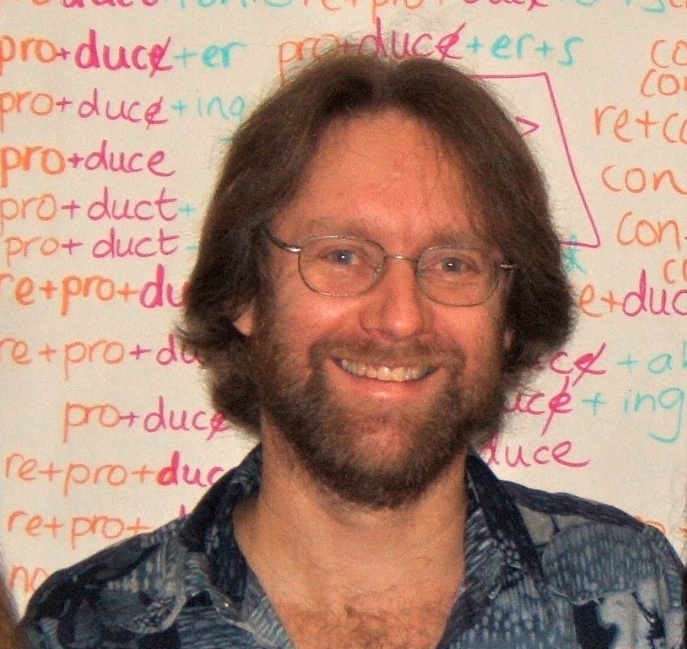 Both days will draw on classroom/tutoring lessons across the grades to help teachers/tutors make sense of English spelling and ways to bring that understanding in their own educational contexts. Both days will be driven by the participants questions and both will have investigations teachers will engage in, but there will be more time for digging into activities on Day 2 with the basics in place. The basic story will be something like this:

Day 1: 
– A general introduction to the big picture of English orthography and SWI
– Working with word morphological and etymological word families
– Making sense the interrelation of morphology, etymology and phonology by working with matrices, word sums (spelling-out-loud and writing-out-loud), grapheme-phoneme correspondents and synchronic and diachronic etymology
– How to draw on SWI in the process of reading instruction, and to deepen understanding of key concepts and terms in any subject area. 
– Brief description of the research

Day 2:
– A revisiting of the key concepts of Day 1, but now with much more time for activities. 
– More time for activities
– much more time for the details of "writing-out-loud" and "spelling-out-loud", bigger investigations 
– more time learning how to work with Etymonline to inform SWI investigations
– more practice on grapheme-phoneme-correspondences and the interrelation with morphology and phonology
– a more detailed account of the research
The point is that people can get an introduction on Day 1 if they can only commit to one day. Day 2 is hugely valuable to have time to process the concepts and terms of Day 1 and to refine understanding.
Sep
14
Sat
Students with Dyslexia: Essentials of Assessment

@ California State University, East Bay - Valley Business and Technology Center - 124
Sep 14 @ 8:00 am – 12:30 pm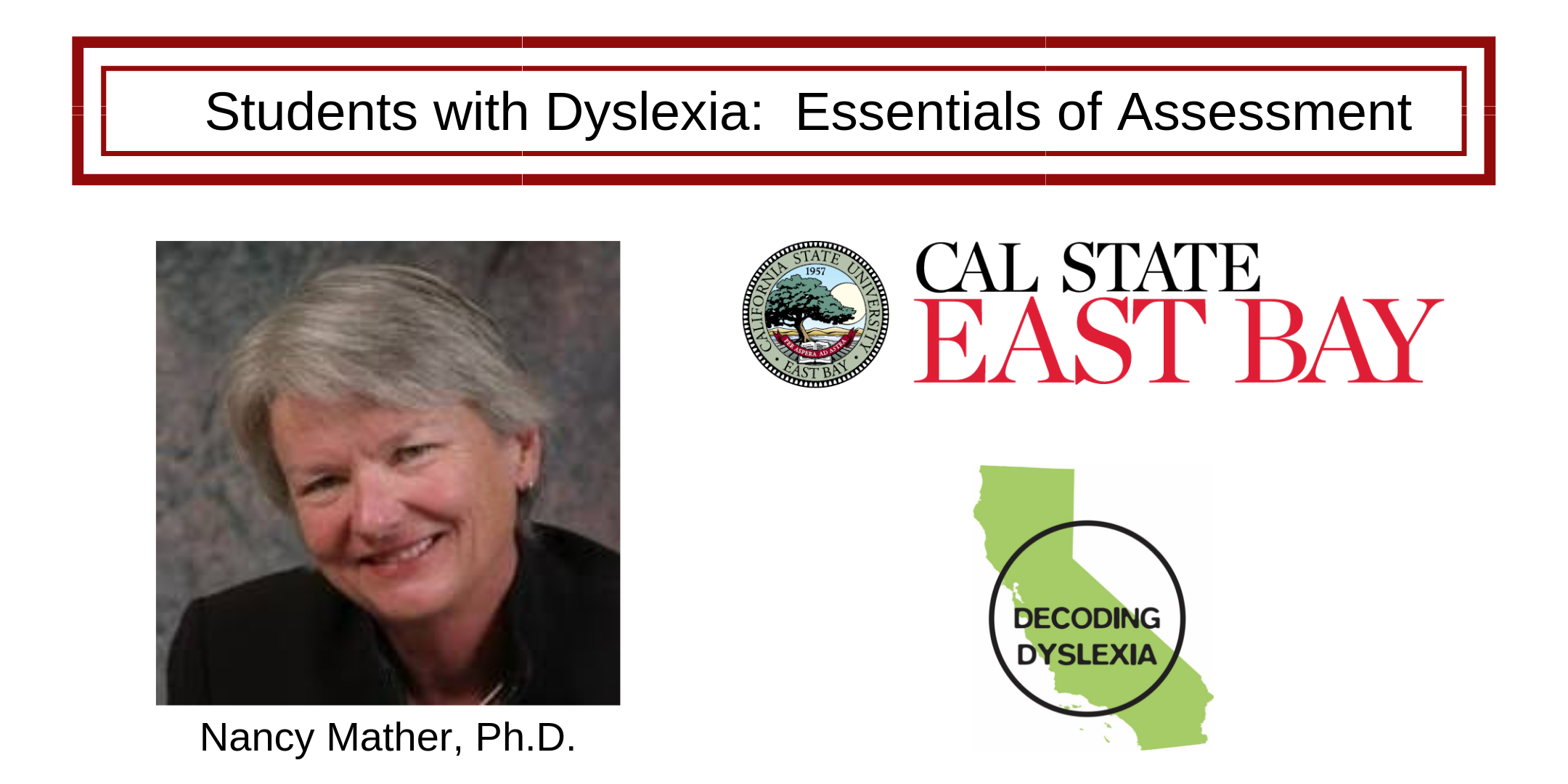 This half-day workshop will focus on the assessment of dyslexia. Dr. Mather will address the definition of dyslexia; the importance of assessing cognitive and linguistic processes, including phonological awareness, orthographic coding, processing speed, and rapid automatized naming. In addition, she will discuss several challenges inherent in the assessment of dyslexia, including: early identification, twice exceptional students, and co-occurring disorders, such as ADHD and language impairment.
This event is intended for school psychologists, speech and language professionals, resource specialists, special education and general education teachers, school administrators, educational therapists, and all credentialing candidates in these fields as well as professional advocates. This event is open to the general public, however, it should be noted that it will be somewhat technical in nature.
California State University East Bay and Decoding Dyslexia CA support best practices with respect to dyslexia as outlined by the California Dyslexia Guidelines. Net proceeds from this event will be used to host future CSUEB events to increase dyslexia awareness.
Registration opens at 8:00 a.m. Workshop is 8:30 a.m. – 12:30 p.m.
Dr. Mather's Bio:
Nancy Mather is a Professor Emerita at the University of Arizona in the Department of Disability and Psychoeducational Studies. She is a coauthor of the WJ IV and has coauthored two books on the interpretation and application of the WJ IV: Essentials of WJ IV Tests of Achievement and Woodcock-Johnson IV: Reports, Recommendations, and Strategies. She has published numerous articles, conducts workshops on assessment and instruction both nationally and internationally, and has coauthored several books linking assessment and intervention, including Learning Disabilities and Challenging Behaviors (3rd ed.), Essentials of Assessment Report Writing (2nd. ed.), and Essentials of Dyslexia: Assessment and Intervention.