Events sponsored by Decoding Dyslexia CA (DDCA) are indicated on the events calendar.  Local events held by other organizations may also be listed that may be of interest to our members. DDCA does not endorse any specific program or company.
Jul
10
Mon
Dyslexia and Phonological Processing FREE 1 hour Webinar

@ Online Event
Jul 10 @ 8:00 am – Jul 16 @ 11:00 pm
Dyslexia and Phonological Processing 1 hour Webinar
Join us for a FREE one-hour technical webinar on Dyslexia and Phonological Processing with emphasis on the use of the Comprehensive Test of Phonological Processing (CTOPP-2).  Under new California Education Law, phonological processing is specifically listed as an area that should be assessed in determining Special Education eligibility.  
---
 This pre-recorded webinar will be presented by Dr. Richard Wagner, Ph.D., Principal Investigator of NICHD Florida Learning Disabilities Research Center, Associate Director, Florida Center for Reading Research and Co-Author of the CTOPP-2.  Dr. Wagner is also a member of the CA Department of Education Dyslexia Work Group that is producing dyslexia guidelines to be released in August 2017.  The CTOPP-2 is one of the most widely used and popular assessments for reading-related phonological processing skills.
This webinar is appropriate for psychologists, speech-language pathologists, special education teachers, resource specialists and other professionals.
Participants must pre-register for this free 1 hour webinar.
Webinar will only be available for viewing during the following specified times:
July 10th at 8:00 a.m. (PDT) through July 16th at 11:00p.m. (PDT)
On July 9th, you will receive an email with the link and a password to access the webinar.
Click HERE to download the flyer.
Sponsored By: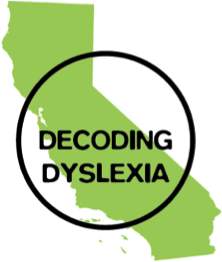 Decoding Dyslexia CA is a grassroots movement driven by California families, educators and professionals concerned with the limited access to educational interventions for dyslexia and other language-based learning disabilities within our public schools.  We aim to raise dyslexia awareness, empower families to support their children, and inform policymakers on best practices to identify, remediate, and support students with dyslexia in CA public schools.

CARS+ is the only organization whose sole purpose is to represent the unique needs of resource specialists and other special education teachers. The California Association of Resource Specialists was founded in 1981 as a non-profit association dedicated to the support of resource specialists. In February of 1996, the organization voted to expand its active membership to include all special education teachers.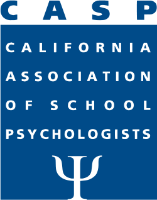 CASP's mission is to provide high quality educational and leadership programs, that maintain high standards of practice for school psychologists through legislative advocacy, professional development, communications, publications, ethics guidelines, and direct services to members, to enable the growth and development of the profession, and to ensure safe, healthy, and successful outcomes for the children, schools and communities we serve.
Oct
21
Sat
Using the CTOPP-2 to Assess Phonological Processing for Reading Disability/Dyslexia Evaluations

@ Chan Family Health Science Learning Center, PHS 110-111
Oct 21 @ 9:00 am – 12:00 pm
Speech-Language Pathology Continuing Education Course: Using the CTOPP-2 to Assess Phonological Processing for Reading Disability/Dyslexia Evaluations
Speech-Language Pathology alumni and friends are invited to this special Homecoming weekend continuing education program. During this three-hour program, speaker Richard "Rick" K. Wagner, PhD, a professor of psychology at Florida State University, will dispel old myths and present new truths about dyslexia, followed by a brief review of the just-released California dyslexia guidelines. Then, use of the CTOPP-2 for assessing phonological processing in the context of reading disability/dyslexia evaluations will be covered.
All participants will receive a certificate of attendance and a continental breakfast.
RSVP by October 18
Please feel free to share this invitation with your colleagues.
Participants are invited to stay on campus and attend other Homecoming activities. For a complete listing of events visit: pacific.edu/homecoming
Mar
21
Thu
Learning While Black in SFUSD

@ African American Art and Culture Complex
Mar 21 @ 5:30 pm – 8:00 pm
Learning While Black in SFUSD – On March 21st, 5:30 – 8pm join the community in an educational panel round-table discussion and resource fair featuring Darryl Lester, the main plaintiff in the landmark special education case, Larry P. vs. California.
Mr. Lester was never taught how to read and was labeled "educable mentally retarded" in the 1970's.  KALW, a local public radio station, produced a recent story of interest addressing a legacy of mistreatment of San Francisco's black special education students.  The reporter stated the following about Mr. Lester, "it turns out, he did have a learning difficulty, a really specific one. He struggled with reading. He never got the help he needed."
DDCA is concerned that SFUSD's recent dyslexia pilot and implementation does not meet California dyslexia guidelines best practices.  Join us in discussing how SFUSD is meeting the needs of its current African American students with reading disabilities.