When:
June 27, 2016 @ 6:00 pm – 7:30 pm
2016-06-27T18:00:00-07:00
2016-06-27T19:30:00-07:00
English Language Time Travel – Abridged

Take a fascinating journey through the history of the English Language and uncover some of its morpho-phonemic secrets. In this session, you will delve into Anglo-Saxon endings, Latin roots, Greek combining forms, and other intriguing linguistic structures and trivia. By the end of this fast-paced session, you will have new strategies for teaching phonics and a new-found appreciation of our Mother Tongue.
Participants will:
Gain insight into the logic of the English orthographic system, and
Experience hands-on instructional activities designed to build morphemic awareness, vocabulary, and spelling.
Presenter  – Judy Fuhrman, M.S., SLP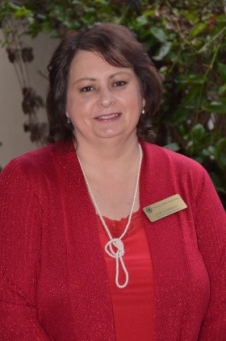 Judy is a licensed speech-language pathologist with varied therapeutic experience including rehabilitation, clinical, itinerate, and classroom settings.  Her expertise is in higher order language function and its relationship to literacy. She currently works as a Staff Development Specialist for reading, preschool to High School for Riverside Unified School District.
Join us to explore the issue of our Language System and find out how to encourage your students to read and spell with greater ease
Do you know – or do you work with – a student who struggles with phonics or spelling?
If so, then……….. ***This webinar is for You!
Tickets are available until 1 pm on June 27th
You will receive:
1.   A copy of the Powerpoint – a day or two before webinar
2.  Access to the audio/visual version of the webinar – available a week after webinar
Typical Q and A:
1. What if I cannot make the start time for this webinar?  You can join us at any time. Afterwards, you will receive a copy of the entire presentation, including the audio portion. This will enable you to review the material, or if necessary, catch up on anything you may have missed.
2. Will I receive a copy of the Powerpoint prior to the start of the webinar?  We will do everything in our power to make this happen!!
3. Will there be background noise from the other people on the line that interferes with whether or not I am able to listen to the speaker?  We do everything we can to prevent this. One way is that we mute everyone while the speaker is talking.
4. Is there an opportunity for me to ask questions?  Definitely YES!  You may ask a question at any time by writing your question in the space provided. The speaker will answer it at an appropriate time. At some points, we will unmute specific participants who have their hand up to ask a question.
A webinar?  What is it?
In a webinar, you stay at home, or wherever you want, and you use your own computer. You log in at the specific day and time — and then you listen and participate.
The vital aspect is that you must be preregistered.  After you register here at Eventbrite, your name will be placed on the log with GotoWebinar and they will email you the instructions you need. These will contact a special log in code that you use to log in at the appropriate time.   You may use a phone and/or a computer; however, the computer allows you to also see the PowerPoint Presentations. The phone or a USB microphone on your computer allows you to talk to the presenter and others.